Six months ago, I wrote my first blogpost about digital obesity. Since then, a lot has happened!
In August 2017, I announced the concept for my book.
In October 2017, I shared my first outline.
In November 2017, I wrote my first complete chapter.
In December 2017, I finished my longest chapter, which had 5 parts.
In total, I've written 21 blogposts, covering 6+ chapters of my book. That means I'm 50% through my first complete draft! Below is my current outline, showing the completed sections in green and the in-progress sections in yellow. (You can click to enlarge it.)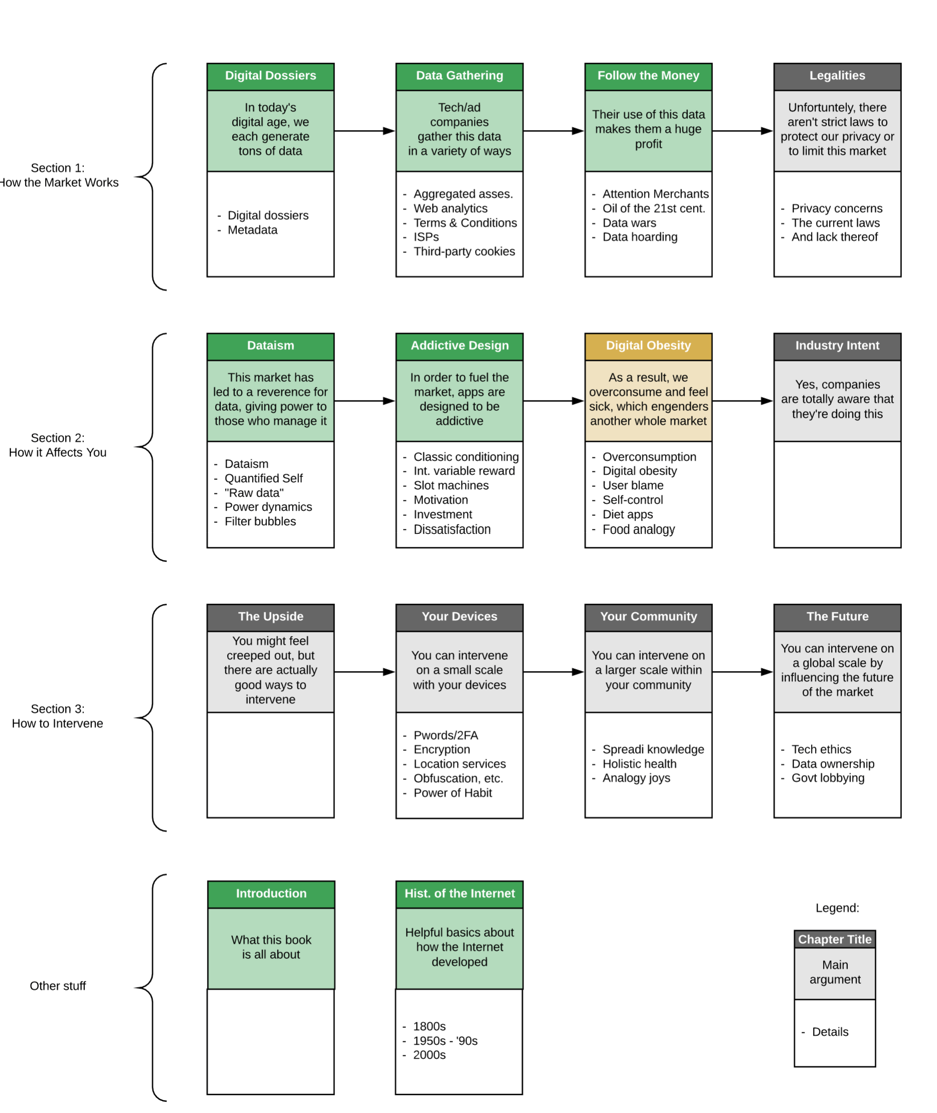 That's where I stand with my product, but what about my process?
Here are some things I've noticed:
I want to write every day, but it ends up being more like once or twice a week.
I usually have to leave the house to write, otherwise it's a lost cause.
The library is my favorite place to go, since it's free, quiet, and full of other people working.
Reading and researching are much easier for me than writing. As a result, I avoid writing by starting new books and doing more research. I've had to declare a moratorium on checking out books from the library.
When I'm writing, I overanalyze everything little thing — wording, punctuation, tone. "Is this really the kind of book that should have semicolons?" "Is this really the kind of book that should have two question marks??" It's tiring.
To get chapters out the door, I usually have to bribe or threaten myself. "Just 15 minutes, then you can stop." "You're allowed to go to the gym after you finish this." "You have to give away all your bitcoin if you don't ship this post today." That last example really happened last week, which is why I originally had to ship Chapter 3 with this note at the top:

Sometimes, especially on my longer blogposts/chapters, I get lost. So I have to zoom out and summarize each paragraph with a single sentence. Here's an example: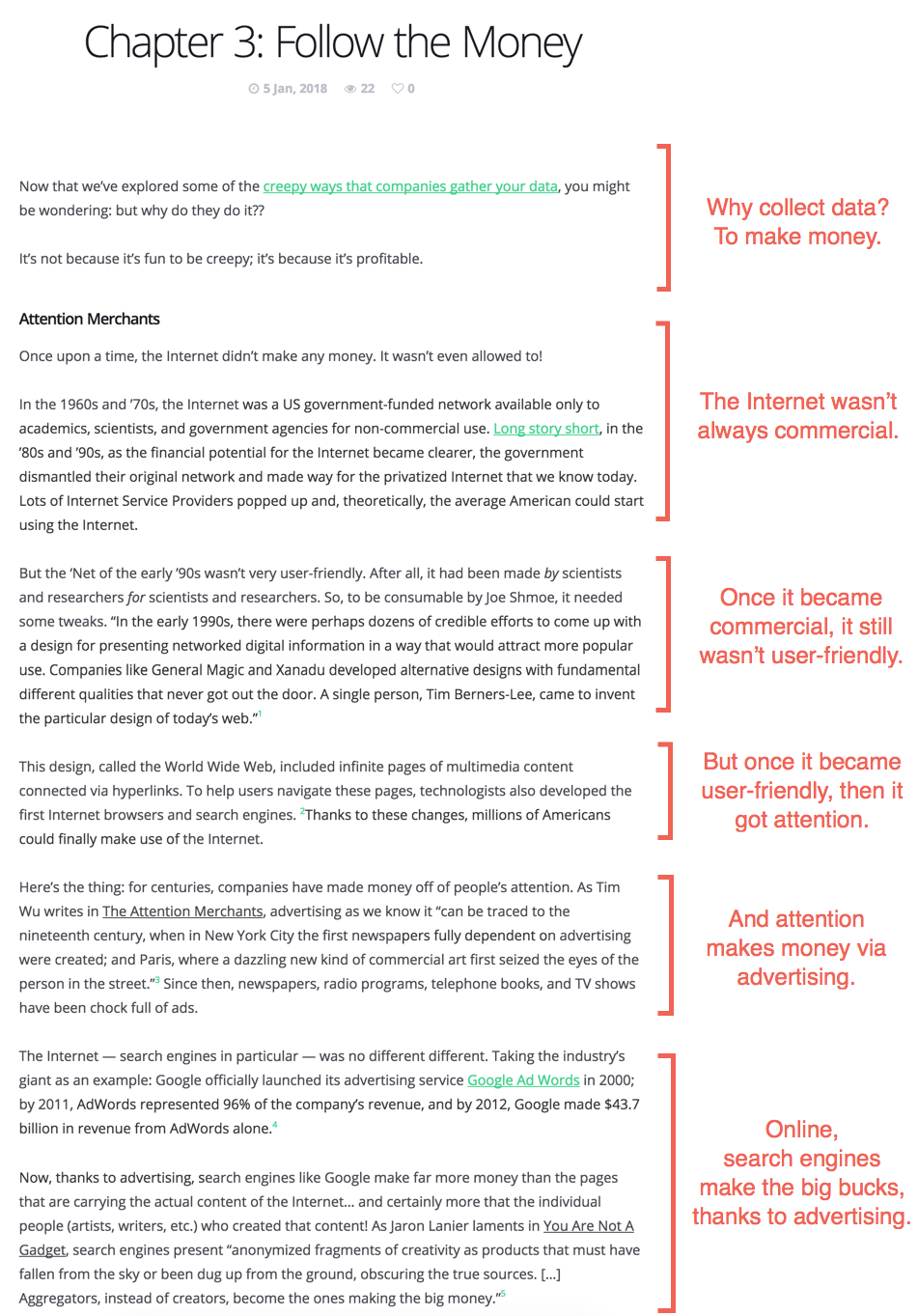 I hope you enjoyed this behind-the-scenes glimpse into my process and product! Now I'm curious: How do you write? What gets in your way? How do you work around it?
Header image by TBD from Noun Project.
---
---