There are a lot of ways that companies gather your data. One method, which I find somewhat creepy, is web analytics.
When you're shopping on Amazon, you probably browse around, click on products, get up to grab a coffee, sit back down, put some items into your cart, and place an order. Amazon records what you order in the end, but that's all they keep track of, right?
Nope.
Amazon uses web analytics, which allows them to see when you go to their site and what you do there.4 Depending on what they want to know, they might track when you hit their homepage, if you were referred by a link from somewhere else (like an email campaign), what kind of device you used, where you were located, how long you spent on each page, and whether or not your browsing "converted" into an order.5 This data helps them understand users behavior, so they can develop a digital media strategy and optimize their site.
Amazon isn't necessarily using web analytics to spy on any given user… but they could.
To give you a visual, here's a mock-up of a web analytics homepage, showing "Sessions," "Users," "Page/views," "Pages/session," "Avg. Session Duration," and more. From here, a website owner to click on each category or visitor to get more information.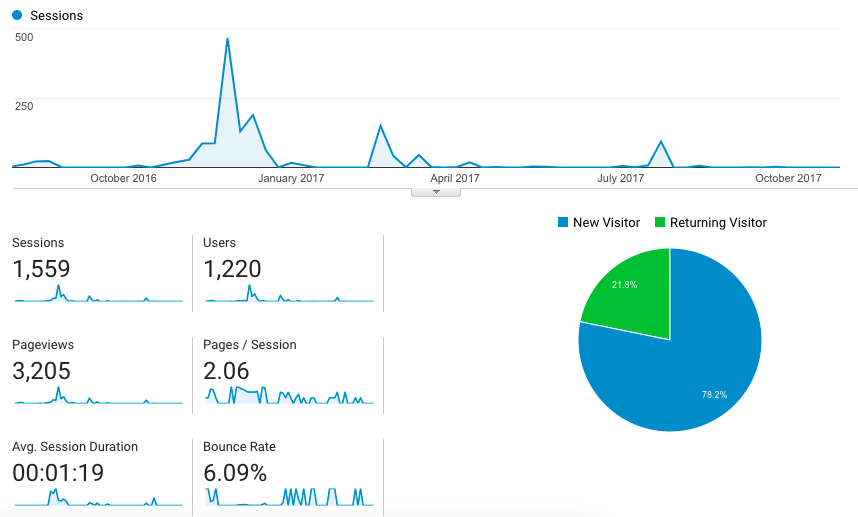 By the way, if you don't have a Amazon account (or if you just choose not to log in), Amazon would have to track your activity by assigning a unique identifier based on your IP address.6 In this case, they would know what you're doing, but not necessarily who you are. That being said, if you do log in, then they know everything. All your activity can be connected back to your username, email address, and/or your real name.
Logging in means less privacy.
Unfortunately, we get continually pressured to log in. Amazon requires that you log in to place an order, for instance. Other shopping sites, by contract, give you the option to "check out as a guest," but then you don't get to use your saved shipping and billing information. So, logging in triggers the classic debate: which do you want, convenience or privacy?
Keep in mind, shopping sites aren't the only ones using web analytics. I, for example, used to have Google Analytics (GA) on a previous iteration of this blog. I installed it for free back back in 2015, allowing me to see who had visited, what blogposts they'd read, etc. But now I'm not interested in using GA. Why? Because, as I wrote in the Intro, if something is free, you're not the customer; you're the product. By using GA, I was not only gathering my visitors' data, but also allowing Google to use and sell that data. Since I've started this digital obesity project, that hasn't sat well with me, so I uninstalled it.
All in all, I consider web analytics "somewhat creepy" because it allows website owners to see exactly what you do on their site. And if you're logged in, there's zero privacy. However, a certain site's web analytics doesn't extend to any other website, so at least there's a limit to the creepiness.
I wish I could say the same for these other methods of gathering data:
Method 3: Terms & Conditions
Method 4: Third-Party Cookies
Method 5: Internet Service Providers
Header image by Gregor Cresnar from Noun Project.
References:
---