As I'm drafting my next chapter (Chapter 7: Digital Obesity), I feel compelled to share some statistics about American usage of internet, devices, apps, and social media. This data helps prove my point about digital overconsumption, right?
But I find it deeply problematic to write about the perils of dataism, and then to present you with… data! So, please consume the info below with a grain of salt. Remember, no data is objective. Do your own research and trust your own experience.
The interactive charts below come from the Pew Research Center, which purports to provide "nonpartisan, non-advocacy public opinion polling and demographic research."3.
The data and screenshots below come from International Data Intelligence, which purports to be "the premier global market intelligence firm." The report containing this information, however, was sponsored by Facebook.4
78% of us use our smartphones for email, 73% for web browsing, 70% for Facebook, 64% for maps/directions, 60% for games, 53% for sharing photos, 44% for consuming news/sports, and 37% for watching TV/clips.
79% of American adults check their phones within 15 minutes of waking up. This number is even higher (89%) for 18-24 year olds.
63% of us keep our phone with us for all but 1 hour of our waking day. 79% of us keep them near us for all but 2 hours of our waking day.
63% of Facebook users check their newsfeed multiple times a day or constantly throughout the day.
25% of smartphone users can't remember the last time their smartphone was out of reach.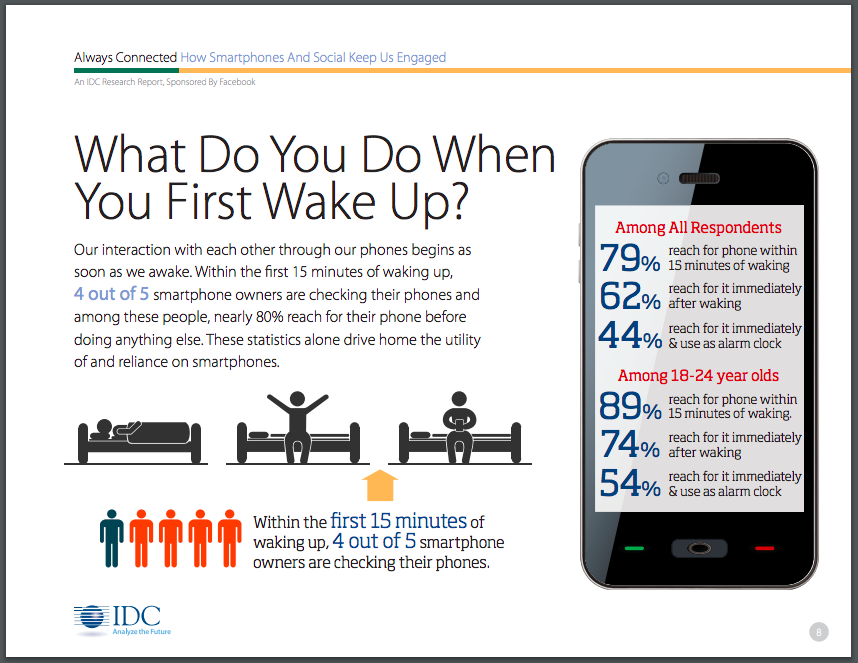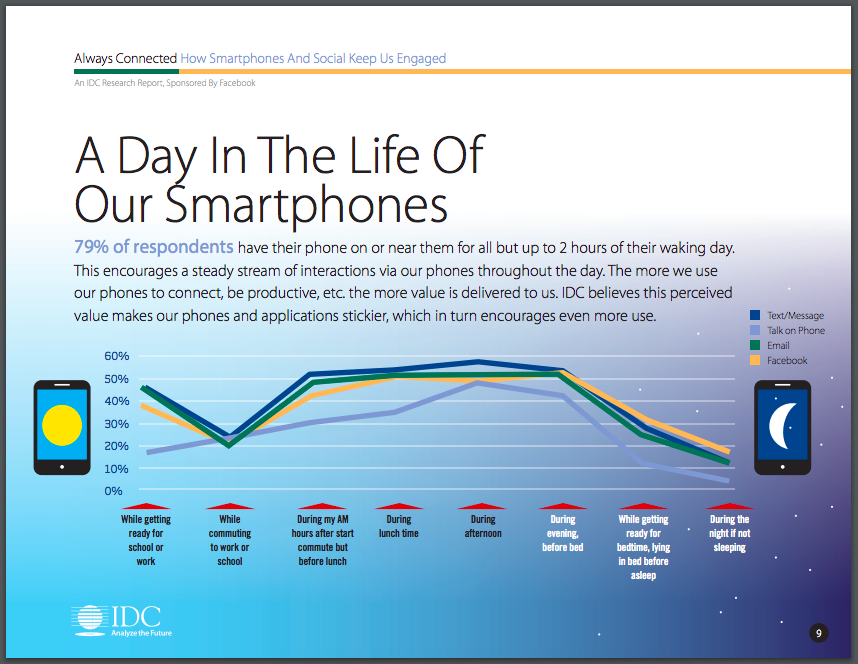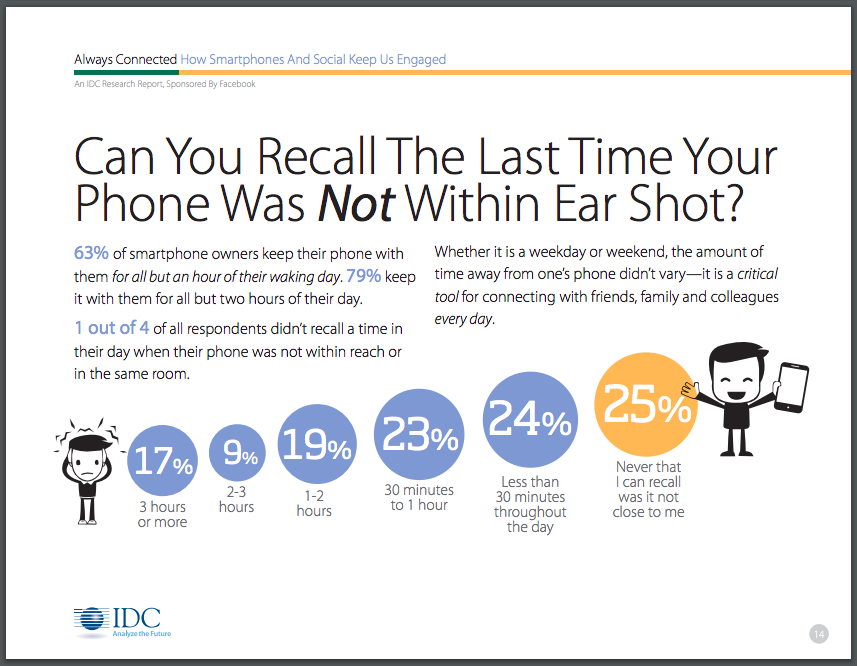 (Look how happy the cartoon man on the right is to report that he can't remember the last time he wasn't near his phone! And look how unsettled the cartoon man on the left is, having spent 3 or more hours away from his phone.)
On a meta note: I'm self-conscious about both denouncing dataism and using data to support arguments about digital obesity. What do you think: would you believe that we're digital obese even without seeing this data? Would anecdotes be equally or more effective?
Header image by Ecem Afacan from Noun Project.
References:
---